English Heritage sites near Croxley Green Parish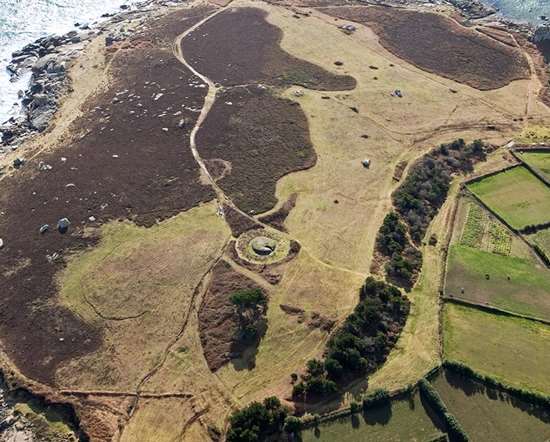 PORTH HELLICK DOWN BURIAL CHAMBER
1000 miles from Croxley Green Parish
A large and imposing Scillonian Bronze Age entrance grave, with kerb, inner passage and burial chamber all clearly visible.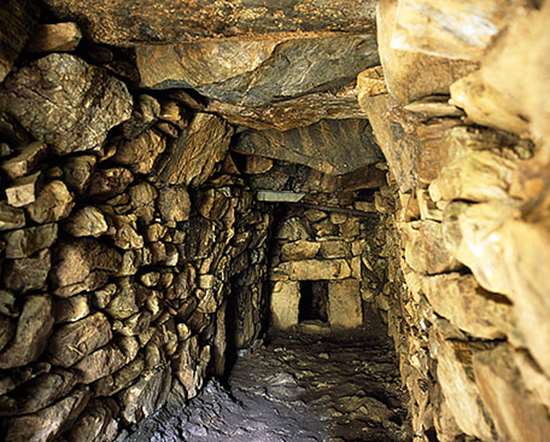 HALLIGGYE FOGOU
1000 miles from Croxley Green Parish
Roofed and walled in stone, this complex of passages is the largest and best-preserved of several mysterious underground tunnels associated with Cornish Iron Age settlements.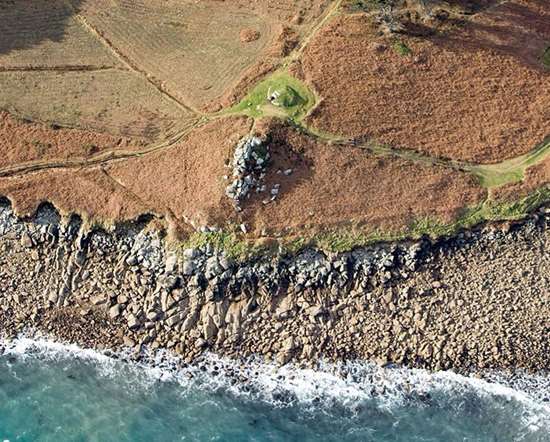 HARRY'S WALLS
1000 miles from Croxley Green Parish
An unfinished artillery fort, built above St Mary's Pool harbour in 1552-53.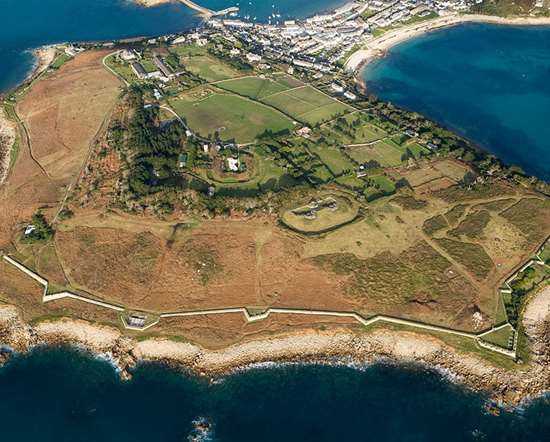 GARRISON WALLS
1000 miles from Croxley Green Parish
You can enjoy a two-hour walk alongside the ramparts of these defensive walls and earthworks, dating from the 16th to 18th centuries.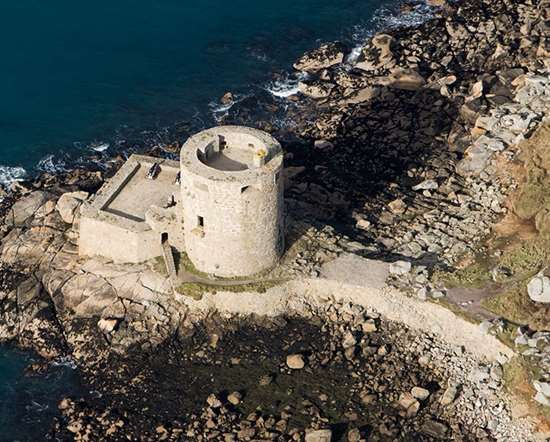 CROMWELL'S CASTLE
1000 miles from Croxley Green Parish
The castle stands guarding the lovely anchorage between Bryher and Tresco and is one of the few surviving Cromwellian fortifications in Britain.
---
Churches in Croxley Green Parish
All Saints' Church, Croxley Green

The Green, Croxley Green Rickmansworth
(01923) 772109
http://www.croxleygreenallsaints.org


All Saints' Church is a growing, welcoming and friendly, church where worship experiences range from the traditional (Book of Common Prayer) to the more modern/contemporary (Common Worship and more!).

We seek to be inclusive, and welcoming to everyone regardless of their experience and human diversity.We are ordinary people young, old and in-between seeking to know God in a deeper way and making His presence known and real in our lives and in our community. All Saints' is a place where God welcomes and meets us where we are at in our life. That means that everyone is welcome whether you are skeptical about God or a lifelong believer, extrovert or introvert. Just come as you are - you are very welcome!

To find out about our church, please visit our website http://www.croxleygreenallsaints.org/

St Oswald

Malvern Way Croxley Green Rickmansworth
(01923) 332244
http://www.stoswaldschurch.org.uk


Many people have found a real and living faith in Jesus Christ within our church and community since we began in the 1930s. Our aim as a church is for our members to grow in their faith and to share it with friends and neighbours in our community.

We try to make everyone welcome, whatever their age, background or previous experience of church. You will find us a friendly group of people of all ages, who enjoy taking part in the varied services - which include a strong musical tradition - and the many other activities that make up the life of our church.

We have a variety of activities throughout the year for people of all ages. We hope that some of them will be just what you are looking for.
---
Pubs in Croxley Green Parish
Anchor, Tap & Bottle

142 Watford Road, Croxley, WD3 3BZ
(01923) 330168
anchor-tap-bottle.com/


Craft beer tap room and bottle shop, a real ales, served from a polypin is usually available.
Artichoke

The Green, Croxley Green, WD3 3HN
(01923) 778677
artichokeonthegreen.co.uk


Pleasantly located pub with conservatory and very large garden for al fresco drinking in good weather. Full restaurant facilities available 12-10. Families welcome until 7pm and then the pub is over 21.
Coach & Horses

The Green, Croxley Green, WD3 3HX
(01923) 774457
thecoachandhorses.co.uk/


The Coach & Horses on The Green has always been associated with travel and has been providing the families of Croxley Green with journeys since 1744. There is an outside decking and a patio to enjoy food or drink on or you can sit in front...
Croxley Guild of Sport & Social Club
Duke of York
Fox & Hounds

216 New Road, Croxley Green, WD3 3HH
(01923) 772807
gkmeetandeat.co.uk/locations/fox-and-hou...


Lively community pub in the heart of Croxley Green. The building has been extended into the adjacent terrace over the years so there is plenty of room inside to cater for all custom. There's pool and darts at one end of the bar, tables set...
Harvester Croxley Green

Watford Road, Croxley Green, WD3 3RX
(01923) 236784
harvester.co.uk/restaurants/eastofenglan...


A Mitchells & Butlers' Harvester.
Red House

Watford Road, Croxley Green, WD3 3DX
(01923) 772107
greeneking-pubs.co.uk/pubs/hertfordshire...


Greene King pub focusing on food with half the premises laid out as a restaurant, but also accommodating drinkers with a substatial bar area. Very convenient for Croxley Metropolitan Line station. Entertainment includes live bands twice a m...
Sportsman